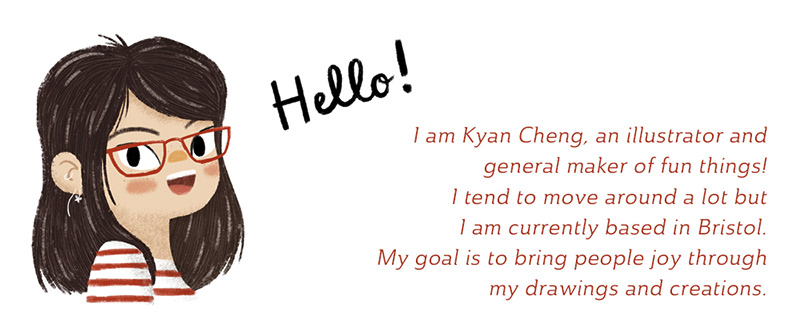 I work mainly in the publishing and greeting card industry but I also do branding, bespoke portraits/illustrations and felting.
In 2015, I started working with Scholastic on a series of  children's books called Bella Broomstick, written by Lou Kuenzler. A year later, the first book was published and a further 4 magical books were created!
Currently, I am focusing on character based illustrations as well as working on greeting cards and patterns.
When I'm not busy drawing or crafting, I love to cook, spend time with family and friends, and explore the great

outdoors!
Thank you! I will get back to you as soon as possible.